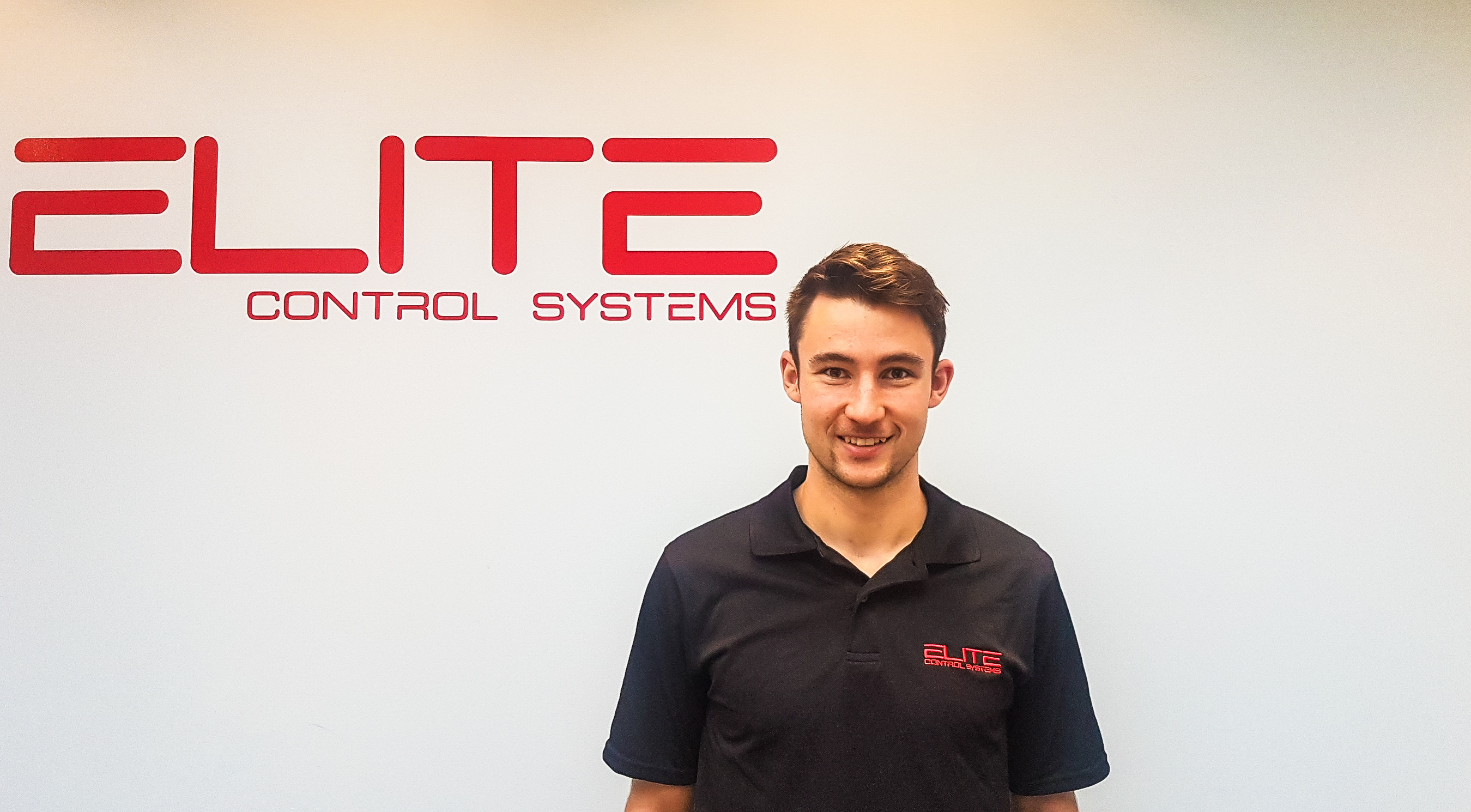 Livingston, Scotland- 8th November 2018- Elite Control Systems Limited are pleased to announce that David Holmes has recently been selected as its new Graduate Systems Engineer.
Originally from Dunfermline, David will be based at Elite's headquarters in Livingston and will report directly to the Engineering Manager, Juan Carlos Di Bella.
David studied Electrical and Electronic Engineering (MEng) at the University of Edinburgh and will now become part of a dedicated team of engineers at Elite. Part of David's new role involves designing quality software and hardware solutions based on a variety of DCS, PLC and SCADA manufacturers.
"I am delighted to have the opportunity to join the excellent team of engineers at Elite Control Systems. I'm eager to learn and hopefully contribute to the company within my new role at one of the country's leading system integrators."
This is David's first full-time role within the control systems industry. While on industrial placement for his master's project, he previously worked as an electronics intern with Optos PLC. Optos are a leading provider of devices for eye care professionals.
Elite's Operations Director, Brian Sneddon commented, "We are confident that David will develop into a first-class engineer for Elite Controls. He has only recently joined us but has already shown a great enthusiasm for the company."
Building on Success
Elite's extensive portfolio of Food and Beverage clients include: Edrington, A.G Barr, Diageo, Glenmorangie, North British Distillery, Whyte & Mackay, Quaker Oats, etc. Elite also serve numerous energy providers such as Scottish Power and ScottishPower Renewables along with other major manufacturing companies like Tarmac and Liberty Steel.
About Elite Control Systems Limited
Elite Control Systems was established in 1992 and is based in the new town of Livingston, just outside Scotland's capital city of Edinburgh. Elite is a highly regarded innovative company focused on delivering full engineering support services to the highest standard. The company has expertise and experience delivering full turnkey solutions and engineering support services for clients spanning a range of industries including: Food and Beverage, Bottling and Distilling, Oil and Gas and Energy.
If you would like any more information on our services, please fill out the contact form below and a member of our team will be in contact soon.