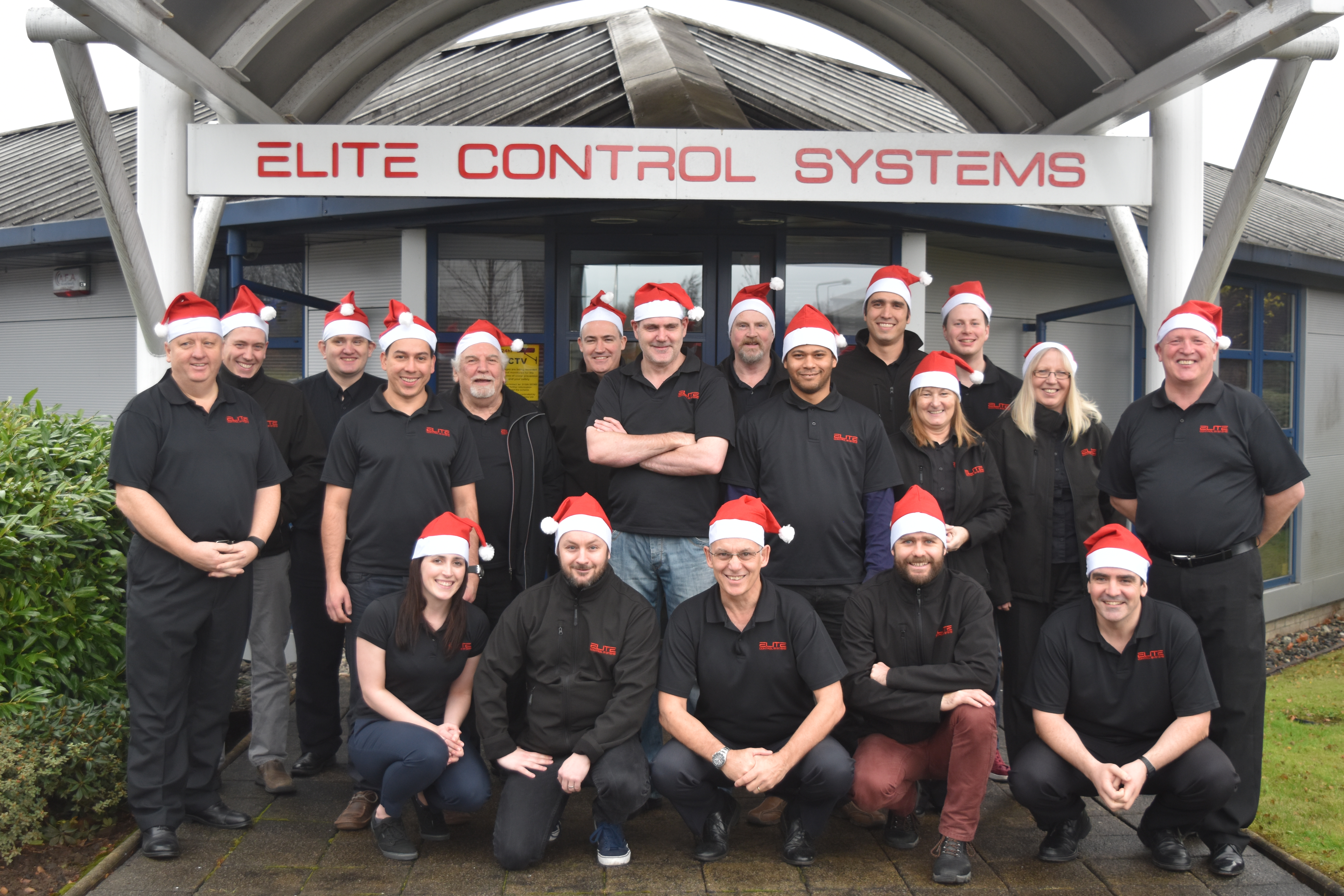 Elite Set to Celebrate 25 Years in Business
It's that time of year again when Christmas is fast approaching, and the new year is just around the corner.
2017 is going to be a very special year for Elite Control Systems ltd, as it is the 25th Anniversary of the Company.
Elite Control Systems was formed by Elite's Managing Director Sam Mackay and his business partner, Technical Director Ewan McAllister. The business was established in 1992, and started off as a single office in Bathgate. Elite Control Systems soon expanded, before moving to a purpose built facility in Livingston in 1998. Due to the growing success of the company, and the increasing demand for more staff, the facility had doubled in size by 2004.
Elite have always been focused on client retention, which is why many of Elite's Clients are loyal, some even as far back as 1992, when the business was first established.
Elite have many great achievements to be proud of over the years, which is why they are considered to be one of the top System Integrators in Scotland. An excellent example is when Elite were the first System Integration company to achieve ISO9001:TickIT status through the British Standard's institute (BSI) Small Business scheme.
In 2000, Control and Automation engineers within Elite developed "Asset Guardian", a documentation control solution for in-house use by a major Scottish Based Power Company. This was so successful the first commercial sale of Asset Guardian took place in 2004- Asset Guardian Solutions Limited was born and in the same year Elite went onto winning "West Lothian Business of the Year."
The company have always believed in the benefits of Partnerships from as far back as 1992 and this underpins the company's ethos of "Promoting Performance through Partnerships".
"We have always strived to produce the highest quality solutions for our clients and by doing this we have retained many of the clients whom we have worked with from as far back as when the company started in 1992. We do this by using the most relevant pioneering tools available both to develop and test our solutions.The company now employs some of the best engineers, management and staff available from around the world. Many of our colleagues have been with the company now for 15-20 years." Ewan McAllister, Technical Director- Elite Control Systems
 " Elite have firmly established themselves over the past 25 years as a first class System Integrator, providing automation Solutions in a diverse range of Industries" – Brian Sneddon, General Manager- Elite Control Systems
From everyone at Elite, we would like to thank all of our Suppliers and Clients, because without them, the company wouldn't be where it is today. Here's to the next 25 years!