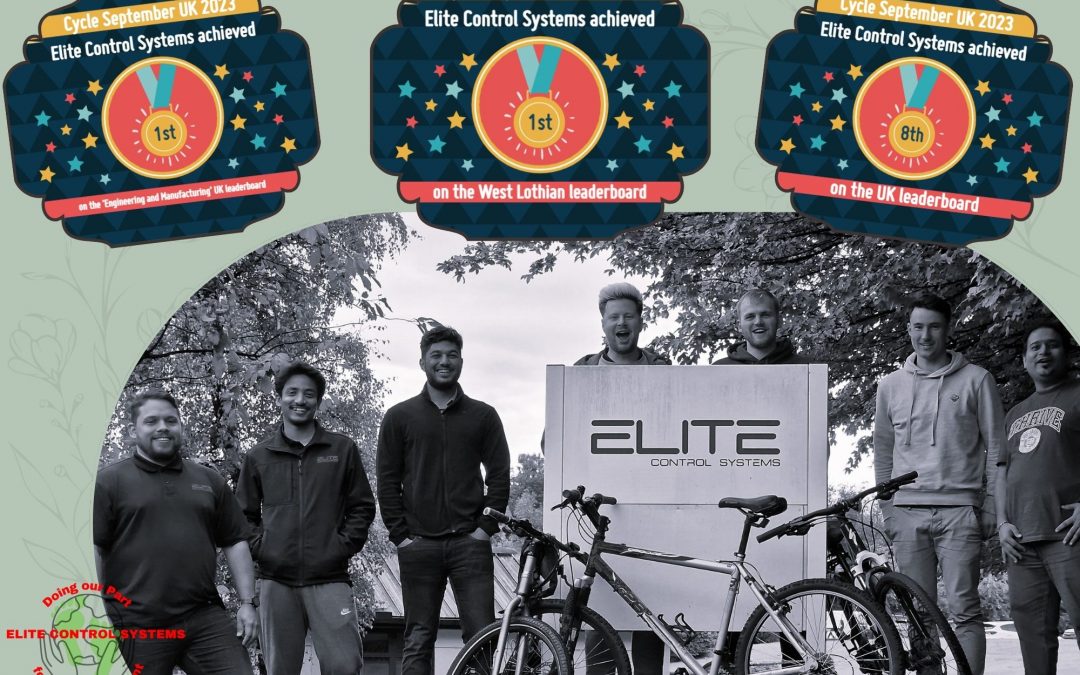 The Elite Cycle Warriors have triumphantly crossed the finish line in the Love to Ride September Challenge. They secured 1st place in the Engineering and Manufacturing category for both West Lothian and, a first in Scotland, as well as a commendable 8th place on the UK leaderboard.
This remarkable achievement owes itself to the unwavering dedication and hard work of the Warriors. Well done and congratulations to all the team on what is an extraordinary accomplishment.
As the Elite Cycle Warriors take a well-deserved rest and reflection time with a few beers, Mars Bars etc) they are already planning and gearing up for the next Love to Ride challenge.
In September, the Love to Ride team welcomed an impressive participation of 25,582 individuals across the UK who collectively pedalled 3,728,776 miles, resulting in a substantial reduction of 398,053 lbs of CO2. This is equivalent to taking 1,488 cars off the road for an entire month!  Elite are delighted to have done our own wee bit in contributing to a greener Scotland and a sustainable future for us all.
If you're interested in learning more about the Love to Ride challenges, we encourage you to visit their website at here for additional information and to join in the fun.