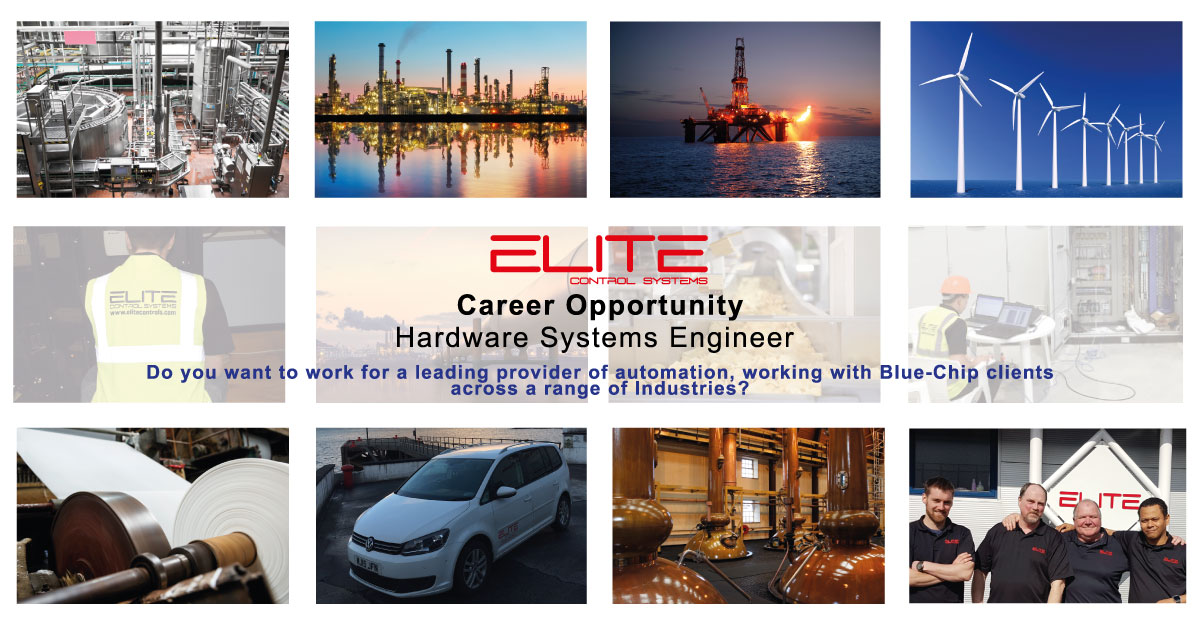 Elite Control Systems Limited is a leading provider of automation, control and associated consultancy services across a broad range of manufacturing and process industries. We utilise a range of technologies from the world's leading suppliers including:
Siemens
Rockwell
Wonderware
Schneider Electric
GE Fanuc
Wonderware
WinCC
RS Factory Talk View
With an enviable reputation, and being recognised as an employer of choice, continued growth has created the following opportunity:
Hardware Systems Engineer – Main Duties
• Carrying out and being responsible for engineering tasks assigned.
• Primary tasks of System Hardware design and production of Control and Automation projects including:
– Designing Hardware for compliant Control Panels.
– Production of Schematic Diagrams, Panel Layouts, Cable Schedule, etc.
– Production of Design Packs for Panel Building and Site Installation.
– Calculations for System studies and equipment specifications.
• Responsible for Panel Workshop ensuring standards and quality are met and meeting Project timescales.
• Monitoring tasks assigned.
• Participating in Design Reviews.
• Assistance with Hardware content for Proposals Department.
• Reporting on progress to Engineering Manager.
• Identifying technical problems.
• Identifying training needs for self.
• Commitment to complying with and improving the Quality Management System.
Contact details :
Please e-mail an application letter together with a current CV to careers@elitecontrols.co.uk
Alternatively, send an application letter together with a current CV to:
Marketing Coordinator
Elite Control Systems Limited
Elite House
Starlaw Business Park
Livingston
West Lothian
EH54 8SF
United Kingdom