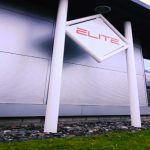 Elite Control Systems is delighted to announce that it has opened its first office in Aberdeen, Scotland.
The new office will enable Elite Control Systems to provide oil and gas customers in the region with solutions based upon its specialist process control, automation and information technology software. By doing so, Elite helps them to achieve their business objectives by enhancing production, improving safety, and reducing downtime.
The office in Aberdeen marks an important milestone in the company's plans to further expand its oil and gas portfolio in the UK. "For more than 15 years, Elite has served oil and gas customers overseas, particularly in the US and Azerbaijan, where we have had staff working on a permanent basis for years," said Ewan McAllister, Technical Director for Elite Control Systems. "We felt that if we were going to provide full integration and support to the many operators and service companies that operate right here in our home country, it was time to open an office in Aberdeen, the Oil Capital of Europe."
James Eadie Appointed to Drive new Business, Support Customers
Coinciding with the opening of the office in Aberdeen is the appointment of James Eadie as Field Sales Engineer for Elite Control Systems. With 20 years experience, Eadie brings a solid working knowledge of the oil and gas industry, with particular emphasis on Process Safety, Control and new business development.
Before joining Elite Control Systems, Jim worked for five years in a global sales role for Industrial Safety Technologies Ltd in Glasgow, Marseille, Houston, Ireland, and Norway. During this time, he developed new business in Aberdeen, and many regions around the world. A native of Clydebank, Scotland, Eadie holds an MSc Degree from University of Strathclyde in Glasgow. He is a member of the Chartered Instituted of Marketing and the Institute of Mechanical Engineers (IMechE) in the UK.
"Jim has in-depth experience of the oil and gas market, especially in Aberdeen, so he understands the issues facing the industry," said McAllister. "Coupled with his knowledge of industrial safety, sales management, and customer support, we are confident that he will be highly instrumental in cultivating new business in the region, while nurturing relationships with long-term customers."
The new office is located in the popular Arnhall Business Park in Westhill, a growing satellite town just 7.5 miles west of Aberdeen City Centre.
Elite Control Systems Limited
Kingspoint House
Unit 4, Kingshill Park, Venture Drive
Arnhall Business Park
Westhill, Aberdeenshire
United Kingdom AB32 6FL
T: +44(0)1224 270387
Other Publications: